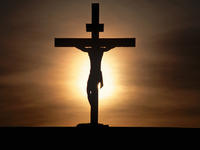 Gail Louise Pelkey
Gail LeFebvre Pelkey went home to be with the Lord, March 16, 2017. She was pre- deceased by her Father Albert LeFebvre, and Mother Francis LaBombard LeFebvre, her Daughter Elaine Borden Hathaway.
She is survived by her Husband Wayne Pelkey of Lake Placid NY, Brother Gary LeFebvre and Wife Lillian of Onchiota N.Y, her Daughter Holly Slater of Kentucky, Son's Mark and Karen Borden of Kentucky, Andy and Mary Ann Borden of Lake Placid NY, & Mike and Anna Borden of AuSable Forks NY.
She is also survived by her sister Chele LeFebvre and Brian Gaines of PA; 10 Grandchildren, 24 Great-grandchildren, and many Nephews and Nieces.
Gail went to College for Psychology and worked for the Elizabeth Town Mental Health Association for a number of years, as well as being a Seamstress for the Lake Placid Club and American Village Dry Cleaning in Malone N.Y. in her earlier year's.
Gail loved Farm Life, playing Cards, making Jewelry and Singing. But most of all she loved her Lord Jesus Christ, and sharing that Love with anyone who would listen!!
Gail was a true fighter and fought right up to the end, when she said," I am tired, I just want to go Home!"
Jeremiah 17:7
"But blessed are those who trust in the Lord, and have made the Lord their hope and confidence." NLT.
A Memorial Service will be held Sunday April 9, 2017, 3:00 P.M at New Hope Church, 207 Station Street, Lake Placid NY. Apostle Richard Ducatt will officiate. A reception for family and friends will follow at the church.
Arrangements are in the care of M. B. Clark, Inc. Funeral Home in Lake Placid NY.
Relatives and friends are invited to share a memory, order flowers, upload a photo or leave online condolences at www.mbclarkfuneralhome.com .