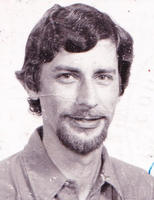 Charles W. ""Chuck"" Finley
Charles W. Finley, October 16 1942 to March 25, 2017
Charles W. "Chuck" Finley, 74 of Wes Valley Rd., Lake Placid, New York passed away quietly Saturday, March 25, 2017 at the Adirondack Medical Center in Saranac Lake, NY in the company of his loving son James.
Charles was born October 16, 1942 the son of Charles W. and Audrey Brook Finley in Glen Ridge, New Jersey and was raised in Keysville, New York. After high school he attended Cornell University and left to join the United States Army serving in West Germany during the Vietnam War era.
When he returned he went to SUNY Plattsburgh graduating with a degree in education. He taught for a while and then moved to Wilmington, New York where he worked on his beloved Whiteface Mountain in the winter months. Chuck loved being a member of the ski patrol. He was an active member of the North Elba Historical Society Museum, serving on the Board of Directors for several years.
In1974 he Married, Constance Wallace and they moved to Lake Placid, NY. Chuck was a talented cabinetmaker and carpenter. He loved watching televised winter sports downhill skiing and especially hockey games. His favorite hockey team was the Canadians from Montréal. He was a loving and good father and friend.
Heis survived by his wife Constance of Lake Placid, NY and Homosassa, FL; two sons, James C. Finley of Lake Placid, NY and Charles William Finley and his wife Breanna and their son, Benjamin Shea Finley of Prairie Village KS.
Calling hours will be held Saturday, April 1st from 2:00PM to 3:00 PM with a funeral service to follow at the M. B. Clark Inc. Funeral Home in Lake Placid, NY. Rev. Patricia Molik, Pastor of the Adirondack Community Church, will officiate.
In lieu of flowers the family suggests memorial donations may be made to the North Elba Historical Society in his memory. Friends and relatives wishing to share a memory, order flowers, upload a photo or leave online condolences please visit www.mbclarkfuneralhome.com
.