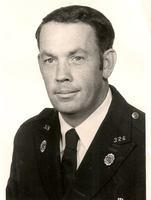 Michael Eugene "Mike" Shea
Michael Eugene Shea, 77, passed peacefully at Elderwood of Eihlein at Lake Placid on July 3, 2017. He was born January 12, 1940 son of John (Jack) and Elizabeth Shea of Lake Placid. He was the proud son, brother and uncle of the 3 generations of Winter Olympians in the Shea family.
Mike graduated from LakePlacid High School Class of 1960 and served in the US Navy in the Great Lakes area. He was a member of St. Agnes Church and loyal, active member of American Legion Post 326, holding many positions, and numerous ski associations.
As a life long resident of Lake Placid, he had worked as a licensed realtor for Whiteface Agency, He was a certified PSIA Ski Instructor at Mt. Whitney, Paleface and Whiteface Mts. He served as a Ski Representative for many years while working at ORDA.
He was predeceased by his parents and brothers Jack and Patrick. He is survived by his brother Jim (Judy) of Lake Placid, 8 nieces and nephews, 14 grand nieces and nephews, uncle Gene Shea of St. Petersburg, FL along with numerous cousins.
Calling hours will be held at the M. B. Clark, Inc., Funeral Home on July 9, 2017 from 4:00 PM to 7:00 PM with an American Legion Prayer Service at 6:45 PM.
A Mass of Christian Burial will be celebrated at St. Agnes Church on July 10th at 10:00 AM followed by internment in St. Agnes Cemetery in the Shea family plot.
Memorial donations may be made to the American Legion Post 326, Main St, Lake Placid, NY 12946.
Relatives and friends are invited to share a memory, order flowers or leave condolences at www.mbclarkfuneralhome.com .