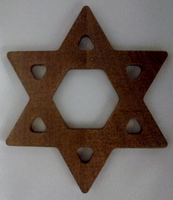 Nancy Lynn Finsterer
Nancy "Nan" Lynn Finsterer (Post), 66, of Elderwood of Uihlein in Lake Placid, died unexpectedly after a lengthy battle with illness December 31, 2017 at Adirondack Health Center in Saranac Lake, NY. She was born March 15, 1951 in Cincinnati, Ohio, the daughter of Lawrence and Selma (Gettler) Post.
Nancy graduated from Smithtown High School, Smithtown, Long Island, class of 1969. Following graduation, she took a desk position, and worked her way to Executive Assistant at Head Quarters of the Suffolk County Police Department, where she worked for more than 20 years, until her retirement. Nancy was a very loving and caring person, who loved to volunteer in her community, including work with the Girl Scouts, and assisting in her daughters many activities and organizations. In later years, she continued her giving spirit by volunteering as much as possible in her home at Uihlein. Nancy enjoyed spending her time doing various crafts and activities with the Activites Department at Uihlein. She was also a great lover of music and the arts.
In addition to Nancy's parents, she was predeceased by her brother, Jeffrey Post of Arizona. She is survived by her two children, her son, Michael L. Finsterer and family, and her daughter, Gilian B. Ryan and boyfriend Steven Ashline, and their two sons, Michael and Harley of New York. She is also survived by her brothers, Steven Post and wife Barbra, of New Jersey, and Samuel Post and wife Donna, of New York. She also has many nieces and nephews, as well as great-nieces and great-nephews whom she loved dearly.
Nancy also leaves behind many great friends, family members, and caregivers at her home of 14 years, Elderwood of Uihlein.
Visitation will be held Sunday, January 14th from 2:00 PM to 4:00 PM with a funeral service to follow at 4:00 PM at the M.B. Clark, Inc., Funeral Home, Saranac Ave., Lake Placid, New York. Rabbi Alec Friedmann will officiate. A reception will follow her services at Gilian Ryan's home, 1198 Stickney Bridge Road, AuSable Forks, New York. Burial will be held at a later date at Lake Placid United Hebrew Cemetery in Lake Placid, NY. Relatives and friends are invited to share a memory or leave condolences at www.mbclarkfuneralhome.com .