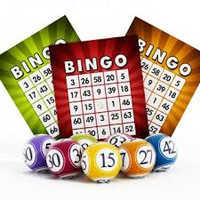 Diane Marie Santana
Diane Marie Santana, age 72, of Lake Placid, NY passed away suddenly Monday, January 8, 2018 surrounded by her family and long-time friend Sean Mihill at the Adirondack Medical Center in Saranac Lake, NY.
Mrs. Santana was born January 11, 1945 in Saranac Lake, NY. She is the daughter of the late Edwin and the late Veona (Abbott) Sweeney.
She was raised in New Haven, Connecticut and Saranac Lake, New York with her four siblings, Ronald J. Sweeney, who predeceased her; Nancy Sweeney; Lenny Sweeney and his wife Debbie; Peggy Sweeney Gadwaw and her husband Larry. She later moved to Lake Placid and raised her two children, Teresa Santana and Efrain Santana.
Diane worked most of her working years at Upstate Biotechnology in Lake Placid, NY where she was much loved by her "working family". She also worked at many restaurant establishments though out her career and she was an avid volunteer to anyone and everyone who needed her. Diane could light up a room the moment she entered it, everyone loved her. She enjoyed playing Bingo, volunteering and spending time with her two grandchildren Jordan and Brendan Santana. She also leaves behind several nieces and nephews. We also must include her "granddog" Popcorn.
Calling hours will be held Thursday, January 11th from 4:00 PM to 6:00 PM With a funeral to follow at 6:00 PM at the M. B. Clark, Inc., Funeral Home in Lake Placid, NY. Cremation will follow. To share a memory or leave condolences please visit www.mbclarkfuneralhome.com .
.
.