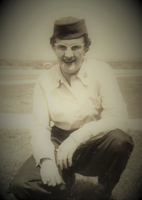 Judith E. Bova
Judith E. Bova, 78, of Cottonwood Way, Lake Placid, NY, passed away January 14, 2018 at Essex Center for Rehabilitation and Healthcare in Elizabethtown, NY with her loving family by her side.
She was born in Lake Placid, New York on September 19, 1939 the daughter of Clarence and Violet (Bruce) Hare.
Judy is survived by her brothers George Hare, Tom Hare, Richard Hare and her sister Joyce Planty; her children Robin Centerbar and her husband Don of Argyle, NY, Michael Valenze of St. Regis Falls, NY, Candace Miller and her husband Reed of AuSable Forks, NY, Alan Valenze of Lake Placid, NY, Becky Valenze of Lake Placid, NY, Peter Valenze of Louden, NH, And Erika Sexton of Ray Brook, NY; step-son Mike Bova; step-daughters Linda Bova and Laurie Bova; numerous nieces, nephews, grandchildren, and great granchildren.
She was predeceased by her parents Clarence and Violet Hare, brothers Clarence (Bud), Bruce, and her sisters Connie Bola, Betty Leavitt, and Mary Jane Lawrence; also her first husband Alfred (Sam) Valenze, her second husband Edward Bova, and one stepdaughter, Kelly Bova.
Judy served in the United States Air Force before starting her family. She was manager for American Village Laundromat in Lake Placid and Saranac Lake for 25 years.
Calling hours will be held at the M. B. Clark, Inc., Funeral Home in Lake Placid on Saturday, January 20th from 12:00 PM to 1:00 PM with an American Legion Prayer Service at 1:00 PM. A funeral service will follow at the funeral home. Burial will follow at North Elba Cemetery, Lake Placid, NY. Rev. Kenneth Mihill will officiate.
Relatives and friends are invited to share a memory, order flowers, upload a photo or leave condolences at www.mbclarkfuneralhome.com