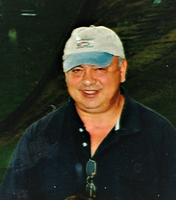 Theodore A. LaMarque
Theodore (Ted) LaMarque died Thursday February 1, 2018 at his home in Wilmington NY. He was born November 21, 1953. Ted worked for the Wilmington Highway Department for 25 years. He was also a past member of the Wilmington Fire Dept.
He is survived by his wife Kathy, his son Scott, his daughter Crystal, Wade LaBrake and grandaughter Autumn LaBrake, Sister's Linda Miller, Pam Winch, Cathy Burdick, Tammy Dadds and his brother Howie Peck. He is also survived by two sister-in-law's Carol Gallagher and Kelly Adams and a brother-in-law Greg Winch.
There are no calling hours. A graveside Prayer Service will be held Saturday, February 3rd at 1:00 PM at Haselton Cemetery in Wilmington, NY. Rev. Grace Govenettio, Pastor of the Wilmington Nazarene Church will officiate.
Donations can be made to Wilmington Fire and Rescue or American Heart Association in his memory. The M. B. Clark, Inc. Funeral Home in Lake Placid, NY is in charge of arrangements.
Relatives and friends are invited to share a memory, upload a photograph or leave condolences at www.mbclarkfuneralhome.com .