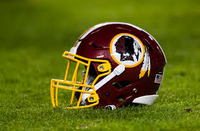 Richard Carl "Rich" St. John
Richard Carl St. John, age 52, of Saranac Lake, NY and most recently of Lake Placid, NY passed away Tuesday, February 5, 2018 at Albany Medical Center in Albany, NY. Richard was born May 20, 1965 in Lake Placid, NY the third child of Raymond (Bud) and Audrey (Swenson) St. John. Rich had a sense of humor and fun, with a strong sense of fairness early on.
Rich attended elementary school through high school in Saranac Lake, NY and graduated with the class of 1981. He was active in sports and really enjoyed playing baseball and hockey. He attended a year at college to become a CPA, when diagnosed with a debilitating disease. Despite a lifetime of complicated, lengthy surgeries and complications he was able to live life to the fullest he could. He was married for three years (1995-1998), but stress of complications of his disease led to a divorce.
Rich was a loyal sports fan and loved the Adirondacks, he spent many summers on the lakes boating and camping until he was no longer able to. His love of life, and sense of loyalty brought him many good friends, many sense childhood.
Richards disease slowly took everything from him, but even in the end, he smiled. No matter what he faced in his lifetime, he had faith and hope. He believed in the good in other people. He smiled and brought joy to all who knew him. He was selfless and kind, and an inspiration to everyone around him. He will be greatly missed.
Rich was predeceased by his parents, Audrey and Bud. He is survived by his brother, Raymond P. St. John and his wife Evelyn (Muncil) and their family of Saranac Lake, NY; his sister, Ellen Meyer of Gabriels, NY and three nieces, Brianna, Kristyn and Marissa Meyer.
Calling hours will be held Monday, February 12th from 5 PM to 7 PM with a funeral service to follow at 7:00 PM at M. B. Clark, Inc. Funeral Home in Lake Placid, NY. Rev. Derek Hansen, Pastor of the Adirondack Community Church in Lake Placid, NY will officiate. Cremation will follow. Burial will be at North Elba Cemetery in May.
The family suggests friends wishing to make memorial donation consider a charity that will aid the disabled.
Relatives and friends are invited to share a memory, order flowers, upload a photo to the memorial album or leave condolences at www.mbclarkfuneralhome.com .