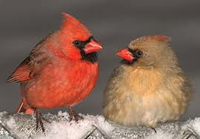 Margaret "Peggy" "Peggy" Nugent
Margaret (Peggy/Nana) Nugent (née Hence) 85 years of age of Lake Placid, NY died peacefully at her home on Sentinel Road on March 30, 2018.
Peggy was born on 12/21/1932 in Fort Covington, New York, the daughter of John and Mabel (Rushlow) Hence. She was predeceased by her husband William J Nugent (Papa/Daddy Bill) on 02/09/1996.
She is survived by her five children and their families; Willam Nugent Jr (Trapper) of Morrisonville, NY, Diane and her husband Rick Reen of The Villages, FL, Sandra and her husband Sid Cole of Saranac Lake, NY, Sharron Nugent of Lake Placid, NY, and Alan Nugent of Lake Placid, NY and one Sister-in-Law Rita Hence of Fort Covington, NY.
She is also survived by nine grandchildren, three step-grandchildren, and three great-grandchildren all of whom she loved dearly, as did they her. She will be missed by many nieces and nephews but most especially her nieces Shirley Hence and Ann Morford of Lake Placid, NY.
Calling hours will be Tuesday, April 3 from 4 PM to 6 PM at M. B. Clark, Inc. Funeral Home in Lake Placid with an American Legion Womans' Auxiliary Prayer Service at 5:45 PM .
A Mass of Christian burial will be held 1:00 pm on Wednesday, April 4th at Saint Agnes Catholic Church in Lake Placid, NY. Burial will be May 26th at 1:00 PM in St. Agnes Cemetery.
In lieu of flowers please donate, in her name, to either High Peaks Hospice, to whom her family is extremely grateful for the care and concern shown to Margaret in her final days, and/or North Country Life Flight, Inc.
Relitaves and friends are invited to share a memory, order flowers or leave condolences at www.mbclarkfuneralhome.com .
.