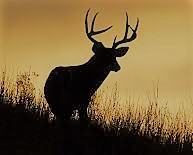 David W. Call, Sr.
David W. Call, Sr. age 63, of Keeseville passed away Monday, January 14, 2019 at Champlain Valley Physicians Hospital in Plattsburgh, NY. Mr. Call was born January 27, 1955 in Keene Valley, NY. He is the son of Charles W. Call and Shirley Ann (O'Dell) Call.
David was employed by the NYS Dept. of Transportation, Keeseville, NY as Highway Maintenance man. David loved his family and the time he spent with them. He was an avid outdoorsman and hunter, loved country music and playing his guitar, you could often find David tinkering in his shop and working on his project cars.
He is survived by his wife: Penny (Corrow) Call; four sons, David Call, Jr., Leo Fisher, Charlie Call and Mason Fleming; three daughters, Hope Call, Crystal Miller and Lindsay Banker. David is survived by one brother, Charles Call and seven sisters, Edna Salisbury, Sharon Aubin, Deborah Baucum, Susan McCarthy, Julie Corrow, Theresa Corrow and Mary (Lisa) Lawrence. He is also survived by 24 grandchildren, 2 great grandchildren, and several nieces, nephews and cousins. David was predeceased by his parents, Charles and Shirley Ann, his first wife, Lucille (Preston) Call, Charlotte Lawrence and Beverly Leon.
Calling Hours will be held be Thursday, January 17 from 5 PM to 7 PM at M. B. Clark, Inc., Saranac Ave., Lake Placid, NY. .A Mass of Christian burial will be held at 10:00 AM on Friday, January 18 at Saint Agnes Catholic Church, Saranac Ave., Lake Placid, NY with Rev. Paul Kelly officiating.
Donations in David's memory may be made to the American Cancer Society. Relatives and friends are invited to share a memory, order flowers, upload a photo or leave condolences at www.mbclarkfuneralhome.com .