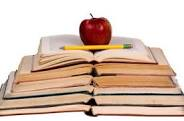 Marcy I Dunn
Marcy Irane Dunn of Lake Placid, August 3, 1941, to February 24, 2019.
Marcy devoted her life to working with and educating marginalized populations.
She was born in Kearny, New Jersey the daughter of Gordon M. and Araxie I. (Azgapetian) Dunn. She grew up in Lake Placid, where she studied and worked in her grandmother and mother's gift shop on Main Street. Marcy left Lake Placid in 1959 to pursue a degree in education at SUNY Buffalo which she earned in 1963. After graduating from college she worked with developmentally disabled adults in New York City. In 1964 she enrolled in the Peace Corps and was stationed in rural Venezuela for two years.
Marcy returned to the United States in 1966 and worked as a Head Start teacher in the Pueblo Community Action Program in the Kewa Pueblo, New Mexico. In 1967 she returned to New York State where she worked as a teacher and as a community college instructor in the Albany area for the next five years. She earned a Master's Degree in Education from the College of Saint Rose in 1972 and moved back to the North Country where she founded the Learning Center Day Care Program in Lake Placid, which she ran until 1975.
She was the director of Franklin County Association of Retarded Children's pre-school program from 1975-79. Beginning in 1979 she began working for the Boards of Cooperative Educational Services (BOCES) of New York State in Franklin, Essex, and Hamilton Counties, doing direct work with children with special needs in various branches of BOCES programs and services, until she retired in 2004.
Marcy spent more than 20 years as a volunteer in the Interfaith Food Pantry in Lake Placid. She was the volunteer treasurer of Pet Care of Lake Placid Humane Society for 20 years. And she was on the board of directors for the Child Care Coordinating Council of the North Country from 2001-2004.
In her free time, she enjoyed hiking, walking her dogs, reading, knitting, gardening, and working in her mother's antique store.
Marcy passed away Sunday night, February 24, 2019, in the Saranac Lake Hospital. She is survived by her brother Nevton Dunn of Lake Placid and two nephews, Ian Dunn of Boston, Massachusetts and Alec Dunn of Portland, Oregon.
Donations in Marcy's name can be sent to: Tri-Lakes Humane Society, 255 George Lapan Memorial Hwy, Saranac Lake, New York 12983-2190. (Do not delete this line. It does not print. Text that is to appear on web must be entered after this line)«
There are no calling hours. Services will be held at the convenience of the family. The M. B. Clark, lnc, funeral home in Lake Placid is in charge of arrangements. Relatives and friends are invited to share a memory or leave condolences at www.mbclarkfuneralhome.com .