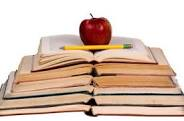 Marcy I Dunn
Marcy Dunn, age 77, of Lake Placid, NY died Sunday, February 24, 2019 at Adirondack Medical Center of Saranac Lake, NY. Miss Dunn was born August 3, 1941 in Kearney, NJ. She is the daughter of the late Gordon M. and the late Araxie I (Azgapetian) Dunn.
She earned her Master's Degree in Special Education and was employed at BOCES in Saranac Lake, NY for many years.
There are no calling hours. Services will be held at the convenience of the family.