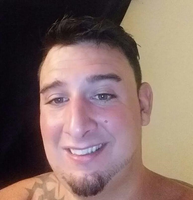 Robert Joseph ""RJ"" Call
Robert Joseph Call, "RJ", age 31, of Saranac Lake, NY passed away unexpectedly Saturday, July 20, 2019. Robert was born January 6, 1988 in Saranac Lake, NY the son of Charles C. Call of Saranac Lake, NY and Tammy (Simpson) Call-Beebe of Fort Myers, FL.
RJ was a graduate of AuSable Valley Central School and attended CV Tech Trade School. He was an electrician by trade and while living in Florida worked as an electrical contractor, working at various locations. He returned home and at the time of his death was working locally as a cook. He loved swimming, softball, camping, fishing, spending time with his family and friends, and with his fur babies Paisley and Malachi.
He is survived by his son Brayden Liam of Saranac Lake, NY ; his girlfriend, Shala Skyner of Saranac Lake, NY; his father, Charles C. Call and his significant other Malissa R. Kane Bond of Saranac Lake, NY; his mother, Tammy and his stepfather Mark Beebe of Fort Myers, FL; one brother, Brandon Michael Call; his maternal grandmother, Marjorie "Marge" Spencer Simpson of Saranac Lake, NY. He is also survived by his nieces, nephews, and many aunts, uncles , and cousins.
Robert was predeceased by his sister, Aimee Call Liberty; his sister-in-law, Jessie Renee (Yasenchock) Call; his maternal great grandmother, Arline Spencer and his paternal grandparents Charles and Shirley (Odell) Call.
Calling hours will be held Friday, July 26th from 5:00 PM to 8:00 PM, with a funeral service to follow at 8:00 PM at the M. B. Clark, Inc. Funeral Home in Lake Placid, NY. Rev. Paul Kelly will officiate. Burial will be held at a later date at the convenience of the family.
In Lieu of flowers, memorial donations may be made to The Alzheimer's Foundation or your local animal shelter in his memory.
Relatives and friends are invited to share a memory, upload a photograph, plant a memorial tree or leave condolences at www.mbclarkfuneralhome.com .
..