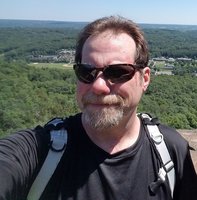 Christopher P. Gosselin
Christopher Gosselin, 53, of Champlain died on August 22, 2019 in New London, CT. He was born July 29, 1966 in Lowville, NY.
Left to cherish his memory are his loving wife of 28 years Kimberley Gosselin, his son Landon Gosselin, his daughters Devin Gosselin and Jaden Gosselin, a grand-daughter Madeline Gosselin, his parents Raymond and Joan Gosselin, his brother Dr. Marc (Stephany) Gosselin, his mother-in-law Beverly Mersinger, sisters-in law Lorena Baer, Michelle Mersinger, and Danielle (Stan) Leach, brothers-in-law Robert Mersinger, Toby Mersinger, and Branden Mersinger. He also leaves behind many aunts, uncles, cousins, nieces and nephews.
Calling hours will be held at M. B. Clark Funeral Home, 196 Elm Street, Champlain, NY on Wednesday, August 28, 2019 from 4:00 – 7:00 PM. A Mass of Christian Burial will take place at St. Patrick's Church in Rouses Point, NY on Thursday at 11:00 AM, followed by burial at St. Mary's Cemetery on Church Street in Champlain, NY.