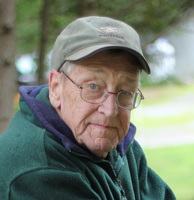 William A. "Bill" McConvey IV
William "Bill" A. McConvey IV, 76, surrounded with love, passed away Thursday, August 29, 2019. Bill was a proud resident of Wilmington, NY and made Wilmington his permanent home for the past 25 years. He was born July 10, 1943 in Buffalo, NY, the son of William A. McConvey II and Helen (Regan) McConvey.
Bill was married to the love of his life Aileen (Patti) McConvey for the past 38 years. A loving Dad, he is survived by his eight children: Captain William (Wade) A. McConvey V (Terah), Jennifer L. (McConvey) Schaffstall (James), Katherine M. (McConvey) Monson (Robert), Shannon Burns, Thomas P. Burns, Daniel P. McConvey, Finnegan P. McConvey, and Emily P. McConvey, 11 grandchildren and 1 great grandson.
Bill attended high school at St. Aloysius Academy in Rome, NY and received both his Bachelor of Science in Biology degree and Master of Science in Deaf Education degree from Canisius College in Buffalo, NY and Student District Administrator degree from Buffalo State College. A lifelong educator, Bill made a tremendous impact on students as a Science teacher at St. Mary's School for the Deaf and later as Principal. In the North Country, Bill continued his career as a consultant teacher for students of the deaf at many district schools and was a sign language interpreter across the Adirondack region.
One of Bill's favorite commitments was being a board member on the Board of Cooperative Education Services (BOCES) School Board. While serving on the board he advocated for growth in vocational programs for students at the Adirondack Educational Center, including New Visions program for students interested in the medical field. Always involved in the growth of others, Bill coached soccer for over a decade at St. Mary's School for the Deaf and was a treasured instructor with the adaptive ski program on Whiteface Mountain for many years.
Bill was a quiet observer who found the best in people. He will be remembered fondly for his kindness, his wit, and his love of learning.
Services will be held on Wednesday, September 4th at St. Agnes Catholic Church in Lake Placid. Calling hours from 3-4 pm with Mass of Christian burial following at 4:00 pm. Burial at the Haselton Cemetery in Wilmington following the funeral mass.
In lieu of flowers, donations can be made to the Wilmington Volunteer Fire and Rescue Squad and the Educational Opportunity Fund for the Lake Placid Central School District.
Relatives and friends are invited to share a memory, upload a photograph or leave condolences at www.mbclarkfuneralhome.com .
Wilmington Volunteer Fire and Rescue Squad: 1197 Haselton Rd, Wilmington, NY 12997
Educational Opportunity Fund:
https://www.adirondackfoundation.org/funds/educational-opportunity-fund-lpcsd.